Pot-Bellied Pig
Sus domesticus
Conservation Status: Not Listed
Characteristics:
A mature pig will be approximately 13-20 inches tall with an average weight being 130-150 lbs.
There is no such thing as a miniature pig or tea cup pig. These animals are genetically bread to reduce their size.
Original specimens brought to the United States in the 1980s were black. Now several varieties are available including grey, white, tan, and red.
Lifespan: If well cared for, pot-bellied pigs can live up to 20 years.
Range and Habitat:
Southeast Asia. Originally from the Red River Delta area in Vietnam they were exported to Canada and Sweden in the 1960's.
Inhabits open woodlands.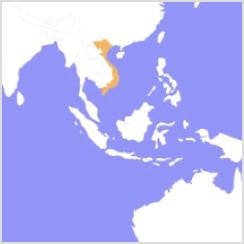 Diet:
Wild pigs are omnivores consuming nuts, berries, seeds, tubers, insects, fish, reptiles, and carrion.
Pet pigs eat a pelleted grain made for pot-bellied pigs at various growth states.
Behavior:
Pigs have complex personalities.
They are herd animals with a strong pecking order.
If spoiled, they will become territorial and aggressive.
Pigs mature mentally and develop intelligence far greater than other animals.
Pigs are demanding, overly sensitive, and often pout if challenged by humans.
Fun Facts:
Contrary to the old saying "You smell like a pig", pot-bellied pigs have no odor.
Pigs skin lacks hair, so they are extremely sensitive to the sun. In the wild, they wallow in mud to stay cool and protect their skin.
Pigs use their snout for rutting and foraging.
They have poor vision but excellent senses of smelling and hearing.
The origin of the piggy bank in American society dates to ancient China. Emperor Huang-Ti invented the Chinese calendar in 2367BC and gave each year an animal representative. The year of the pig represent prosperity.
Keeper Notes:
Penny was born in January 2015. She was donated by a family who could not keep her.
The pigs are not the easiest to see in the winter because they bury themselves in piles or straw in the shelter. In the summer, Penny enjoys mud baths, sprinklers, and sunning herself. Some of their favorite treats are watermelon, apples, peanut butter and grapes. Rollie was born in November 2015. He came to the park in 2018 after living with a family for three years. The family moved to Madison for a new job and like many communities, he was not allowed to join them. His family had bought him from a breeder that claimed he would only reach 25 pounds. Rollie is well over 200 pounds.